The Messy Truth of Why Vapes Leak and How RELX is Fixing it
A Leaking Vape Can Ruin Your Day
When it comes to vapes, the most common and irritating problem that people face is leaks. While many vapers are focused on long-lasting power, flavorful e-liquid, and convenience of use when purchasing vape products, oftentimes, the real hidden dealbreaker is whether or not the vape device is prone to leaking. The whole vaping experience can be ruined if the vape leaks on your clothes or belongings.
When vapes leak e-liquid, it becomes a sticky mess to clean up. Leaking can happen due to a number of different reasons, such as a rapid change in temperature or pressure, violently shaking the vape pen, traveling by plane, using the vape upside down, or overusing the vape for an extended period of time.
If you're planning to purchase a vape and want to dodge a dreaded leaky situation, we're here to help. In this article, we dive deep into the mechanics of why vapes leak and how to stop it from happening by using RELX, your trusted one-stop online source for high-quality vape products.
Why is My Vape Leaking?
To really understand how leaking happens, you first need to understand the technology of vape products. There are 4 main parts to each vape: the chamber to hold your e-liquid, the atomizer or the heating coil (this heats up the e-liquid, which becomes a fine mist or vapor), the mouthpiece, and the power source.
Vapes are either open or closed system devices, meaning that they are either refillable or pod-based. An open system provides a refillable tank to store the vape juice.
When the refillable tank is empty, users should measure, refill and seal the vape closed. One reason open system vapes are more prone to leaking is that there is a chance for the e-liquid to spill from the tank if you do not properly close it up after refilling. How to stop the vape from leaking? You need to carefully refill your vape and make sure that the seal is airtight.
The atomizer is another possible culprit of a leaky vape. If the atomizer becomes too saturated with the vape juice, the overflow has nowhere to go but either in your mouth, clothes, or personal belongings. Since closed system vape pens include a new atomizer in every swapped pod, there is a smaller risk of leaking compared to open system vapes, which frequently need a manual atomizer replacement.
No matter the reason, a leaky vape is never a pleasant situation to deal with. That's why we at RELX went above and beyond to design vape devices that are foolproof against leaking. With RELX, you are guaranteed the smooth, leak-proof vaping experience that you desire.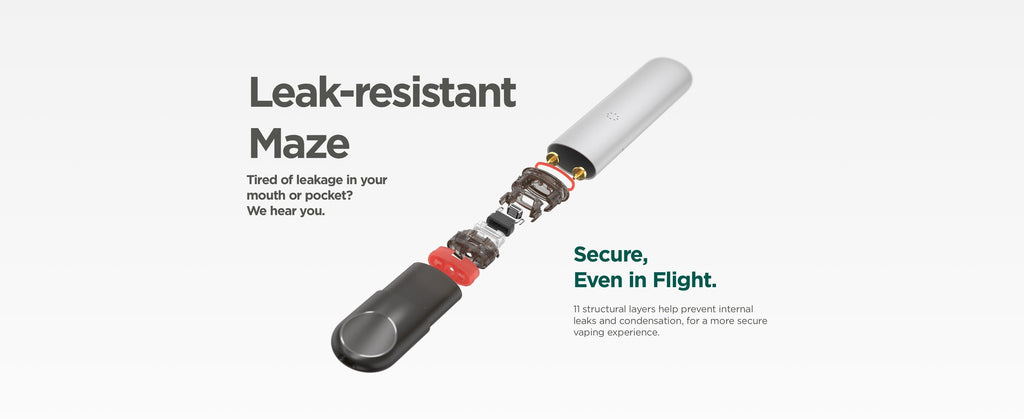 RELX Infinity Vape Pen Device
Peace-of-Mind Design
We've engineered a new generation of pods to ensure the e-liquid flows correctly to the atomizer while also making it difficult for any overflow liquid to escape. The new RELX Pod Pro includes 11 structural layers to help prevent internal vape leaks and trap any condensation in the intelligent maze-like structure.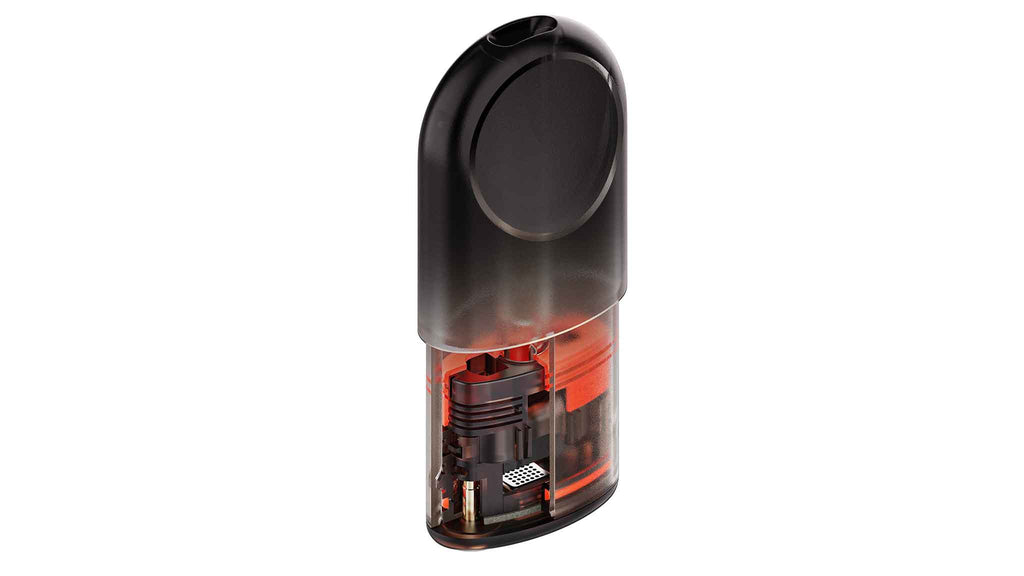 RELX Pod Pro
RELX Pod Pro reduces the possibility of your vape leaking and is rigorously tested to handle real-life scenarios like changes in temperature and humidity, air pressure, intense vibrations, and much more. This means, when you are traveling, working out, or storing your vape pen in your bag, you can rest easy knowing the vape is secure and clean before and after every use.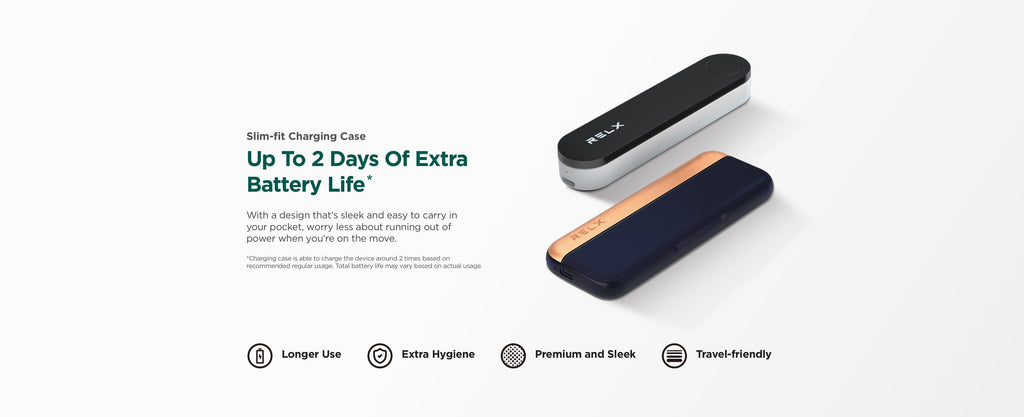 RELX Infinity Wireless Charging Case 
Now that leaking is no longer an issue, you can focus more on the important things. Our newest vape device, RELX Infinity, combines leak-resistant technology with a brilliant minimalistic design. The RELX Infinity also includes new features like a wireless charging case with up to 3 extra days of battery life and can be transported on international flights.
Bring more convenience to your life and enjoy a Super Smooth vaping experience with the RELX Infinity and the leak-resistant RELX Pod Pro.
More About Us
RELX's products are not just simple vaping devices. They are cutting-edge accessories that represent the most advanced generation of vaping technology.
RELX also offers vaping starter kits for people who want to transition away from smoking. Our vaping devices and products combine elegant and modern designs with innovative, next-generation technology to provide you with a reliable and stylish replacement for cigarette smoking.
Find a RELX Store Near You
You can purchase any of our products here on our website. With global shipping services, we're more than happy to deliver any products you purchase right to your doorstep. If you would rather visit a physical store, you can use our Store Locator to find a RELX retailer near you.
---
Also in Product Information & Review